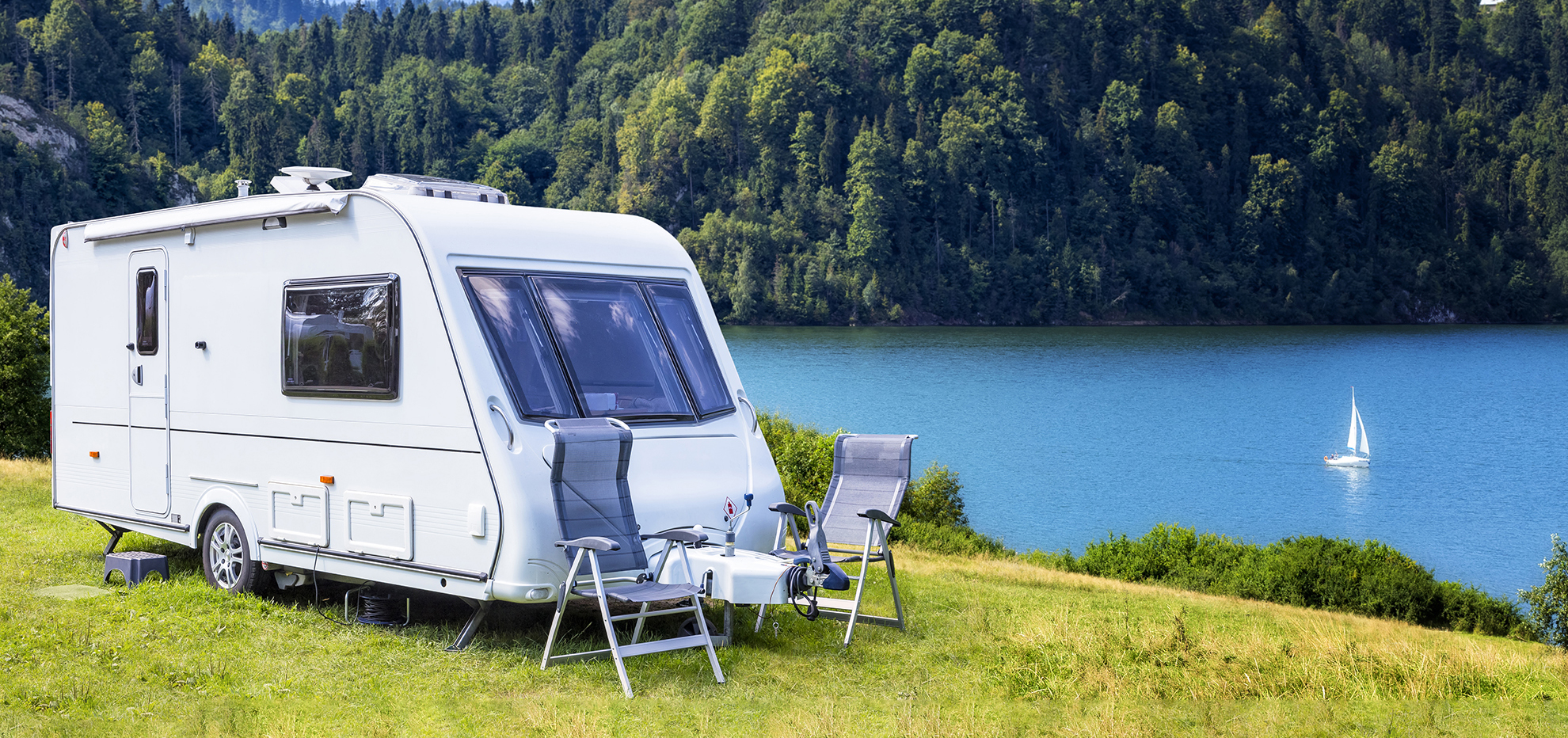 Pudol Profiset – Caravaning
Cleaning agent for the use in campers and caravans
With this complete set you will get all what you need for the professional cleaning of your motor home / camping van
and caravan inside and outside. All products are stored in a 13-litre, space-saving bucket that can be stowed well –
an ingenious solution for the professional to go to the first quick trip without worrying!
1 x Microsoft Care System (150 ml):
The superweapon if it comes to cleaning and preservation of at
least "1.001" – surfaces and materials (stainless steel, glass, chrome,
silver, gold, plastics, enamel and others).
1 x Glass Cleaner (250 ml):
Highly concentrated and alcohol-free "magic cure for panes" for
crystal-clear panes with the guaranteed streak- and striation-free
formula.
1 x Profi Rim Cleaner (250 ml):
Turbo-fast rim cleaner for all types of rim with intensive rim-dust
and grease formula.
1 x Multi-Cloth (70 pieces):
Cleaning without water with only one cloth and this is pH-neutral
and in the closable dispensing bucket. Universally applicable fleece
cloth for easy cleaning on the way and everywhere.
1x Car Shampoo (250 ml):
Neutral cleaner (pH 7) with active foam power. It is intensively
dirt-dissolving and degreasing and simultaneously it is lacquer
reconditioning.
1 x Orange Oil Cleaner (250 ml):
Super concentrate obtained from the power of nature applicable
as smell remover with outstanding cleaning power.
1 x Holding Tank Additive (250 ml):
Pleasantly and fresh smelling toilet additive with strongly degrading effect against solid materials and toilet paper, environment conscious and economical.
Accessories: 1 x bucket (12.8 l),
1 x microfiber cloth and 1 x sponge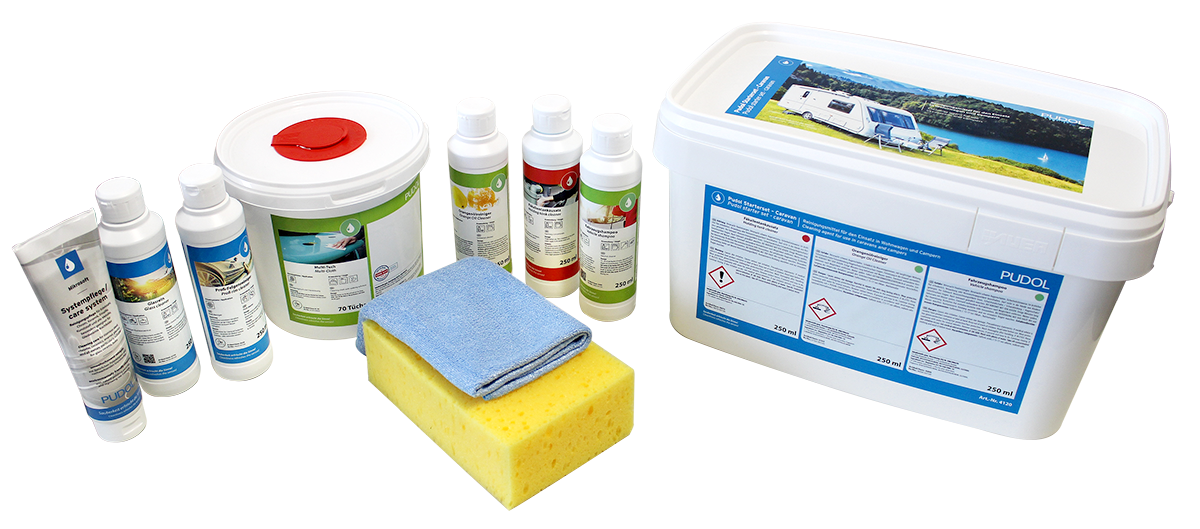 Our offer:
32 buckets per pallet
< 1 pallet = 24.90 €
> 1 pallet = 22.50 €
> 2 pallets = 19.90 €
YOUR ADVANTAGES WITH US
+ More than 100 years of experience
+ Powerful range
+ Lived environmental protection
+ Well-founded professional competence
+ Formulation developments
+ 24 hour delivery service
+ Product and application training
CONTACT
Pudol Chemie GmbH & Co. KG
Bahnhofstr. 2
57520 Niederdreisbach
Deutschland
Phone: +49 (0) 2743 / 9212 – 0
Fax: +49 (0) 2743 / 9212 – 71
Email: info@pudol.de