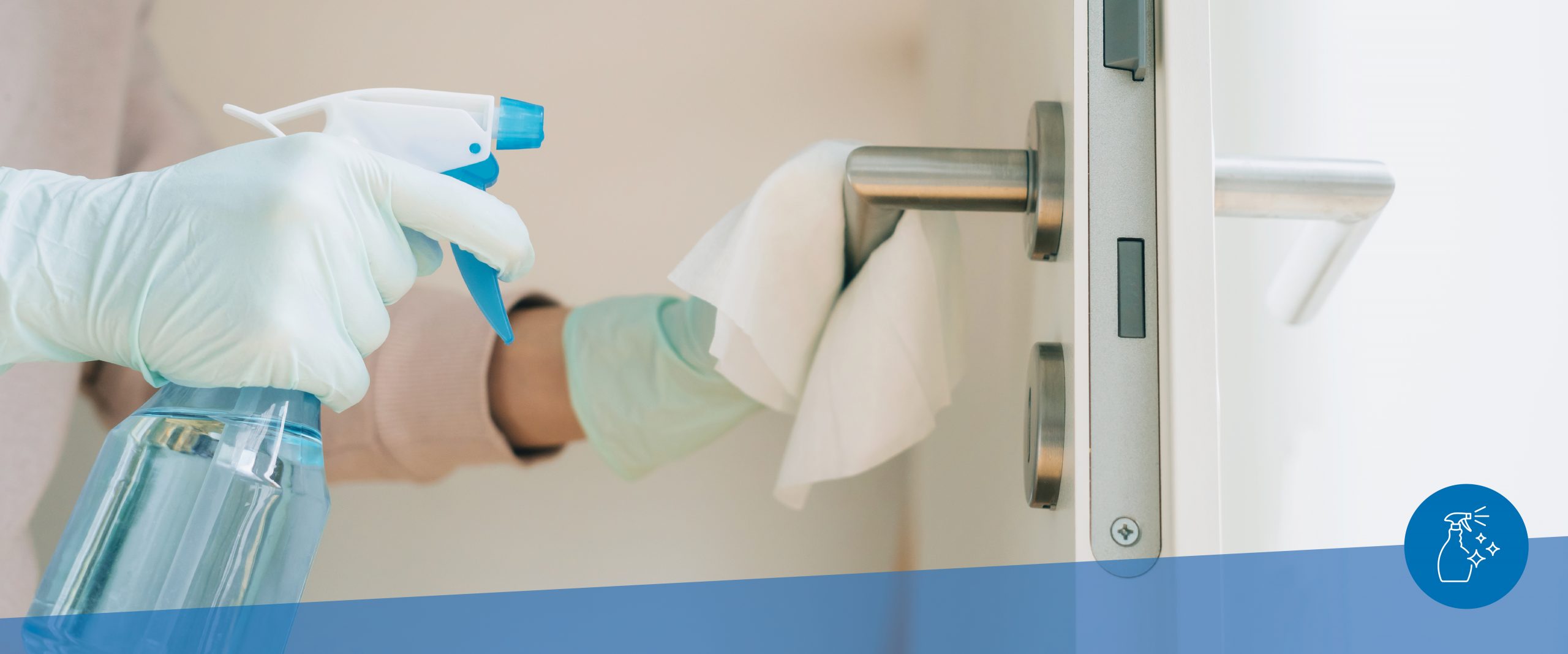 SURFACE DISINFECTANT FDB – READY FOR USE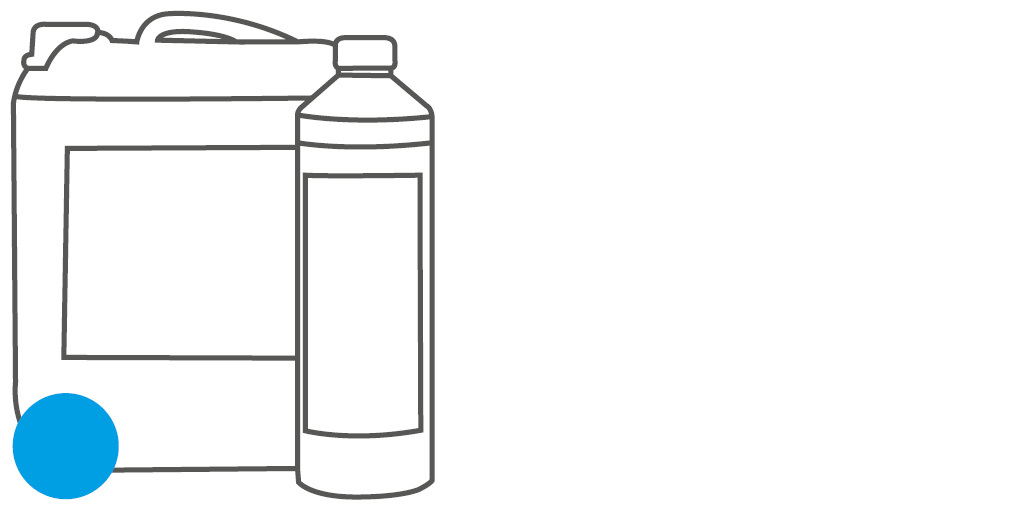 + ITEM NUMBER
1 l bottle: 1254-00100
5 l canister: 1254-00500
+ PRODUCT TYPE
Surface disinfectant
+ NATURE OF THE PRODUCT
Light blue liquid
+ PH VALUE
pH = 7.0 – 8.0
+ APPLICATIONS
Suitable for all water-resistant materials like plastics, ceramics, metal, wall and floor tiles, enamel, etc.
Door handles, telephones, fittings, floors, banisters, furniture, trash cans, vehicle interiors, fitness equipment.
+ PROPERTIES
Disinfect
Alcohol-free
Chlorine-free
Solvent-free (no risk of fire)
Effective against bacteria, fungicides and
has a broad effect
Virucidally effective against enveloped viruses (restricted virucide)
as per EN 14476:2013+A2:2019
Effective against SARS-CoV-2 viruses
+ DOSAGE
Before use, check for material compatibility at an invisible position. Before use, contaminated surfaces should be cleaned with a suitable agent.
Spread the disinfectant on the surface using a cloth. The surface should be completely wetted.
Allow it to act for at least 10 minutes.
Never mix the disinfectant with other cleaning agents, this will otherwise significantly reduce the disinfecting effect.
+ SPECIAL NOTE
Use biocidal products carefully. Always read the label and product information before use.
Active ingredients in a 100 g solution: 0.2 g quaternary ammonium compounds, benzyl-C12-16-alkyldimethyl, chlorides.
Not suitable for personal hygiene. The product may only be used by trained personnel in specialist companies!
The characteristics stated here are not binding. We reserve the right to make changes in case of product improvements or raw materials are changed, if necessary. The users must test the suitability of the product on their own responsibility if used on materials that have not been stated here. Therefore, our advisory hints are not binding and cannot be used as basis of liability for making a claim against us.

YOUR ADVANTAGES WITH US
+ More than 100 years of experience
+ Powerful range
+ Lived environmental protection
+ Well-founded professional competence
+ Formulation developments
+ 24 hour delivery service
+ Product and application training
PRODUCT RANGE
+ Sanitary area
+ Food industry & gastronomy
+ Dishes & glasses
+ Laundry
+ Industry / Workshop / Street
+ Carpet & Upholstery
+ Floor
+ Glass / Windows / Facade
+ Vehicles
+ Hygiene
+ HACCP
CONTACT
Pudol Chemie GmbH & Co. KG
Bahnhofstr. 2
57520 Niederdreisbach
Deutschland
Phone: +49 (0) 2743 / 9212 – 0
Fax: +49 (0) 2743 / 9212 – 71
Email: info@pudol.de