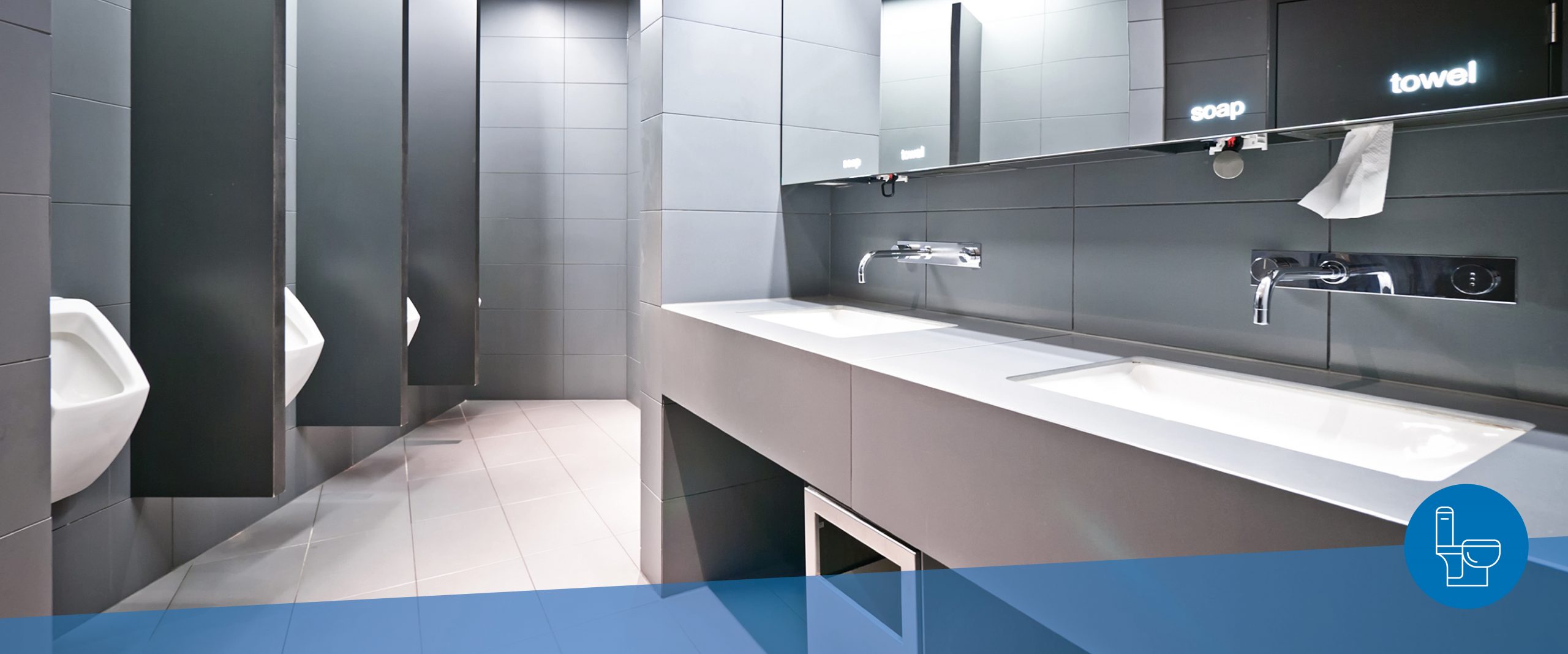 SANITARY AND WC CLEANER
SCENTED WC CLEANER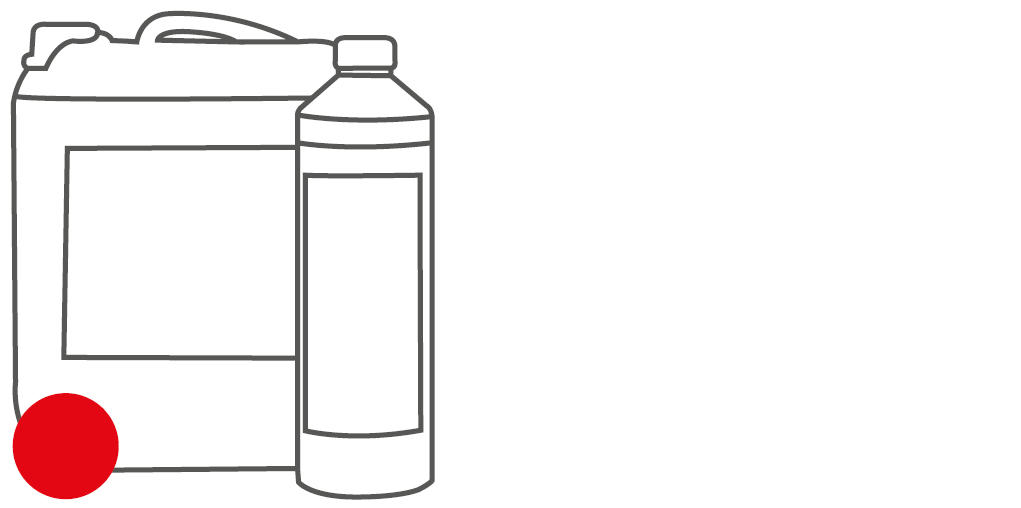 + ITEM NUMBER
1 l bottle: 1130-00100
10 l canister: 1130-01000
+ PRODUCT TYPE
Viscous sanitary and WC cleaner
+ NATURE OF THE PRODUCT
Green, viscous liquid with fresh-tangy odour
+ PH VALUE
pH value (conc.) = approx. 1
pH value (1%) = 2
+ APPLICATIONS
Suitable for toilets bowls, urinals, and urinal channels. For surface cleaning of wall and floor tiles (ceramics). Equally recommended for handbasins and fittings.
+ PROPERTIES
WC Scented Cleaner cleans areas by itself that are difficult to access; it removes urine and mineral scale as well as lime scales. Adheres well on vertical surfaces. If applied regularly, it prevents the formation of limescale and urine scale, as well rust stains. It destroys accumulated bacteria, and unpleasant odour in toilets. It distributes pleasant freshness in the room. Free from hydrochloric acid! Not suitable for all lime-based floorings like
marble, slate, Solnhofener plates and travertine. Attention: Splashes immediately cause damages on these materials. Do not use on acid-sensitive enamel surfaces.
+ DOSAGE
Cleaning of WC bowls, urinals: Spray the concentrated product on the bowl wall and the drain, allow it to act for some minutes, scrub it away with a brush, if difficult to remove, use a scouring pad, flush with water. Thorough cleaning: Depending on the degree of pollution, select a dilution of 10 %, thoroughly water the joints beforehand. Maintenance cleaning: Pour 100 to 200 ml into 8 l of water (1 – 2.5 %).
The characteristics stated here are not binding. We reserve the right to make changes in case of product improvements or raw materials are changed, if necessary. The users must test the suitability of the product on their own responsibility if used on materials that have not been stated here. Therefore, our advisory hints are not binding and cannot be used as basis of liability for making a claim against us.

YOUR ADVANTAGES WITH US
+ More than 100 years of experience
+ Powerful range
+ Lived environmental protection
+ Well-founded professional competence
+ Formulation developments
+ 24 hour delivery service
+ Product and application training
PRODUCT RANGE
+ Sanitary area
+ Food industry & gastronomy
+ Dishes & glasses
+ Laundry
+ Industry / Workshop / Street
+ Carpet & Upholstery
+ Floor
+ Glass / Windows / Facade
+ Vehicles
+ Hygiene
+ HACCP
CONTACT
Pudol Chemie GmbH & Co. KG
Bahnhofstr. 2
57520 Niederdreisbach
Deutschland
Phone: +49 (0) 2743 / 9212 – 0
Fax: +49 (0) 2743 / 9212 – 71
Email: info@pudol.de